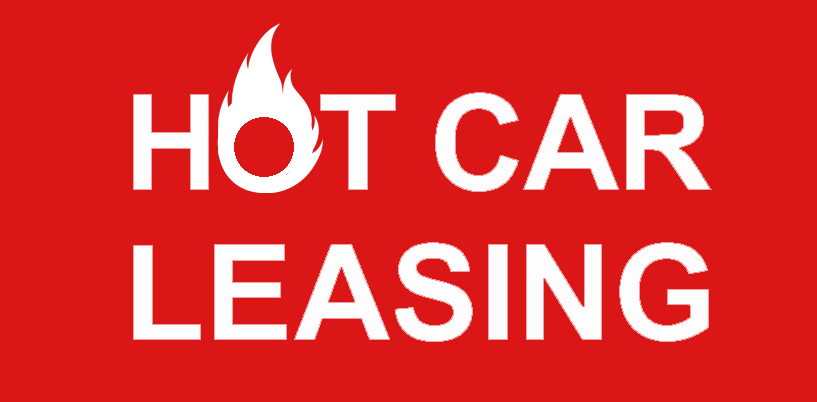 Monday - Friday : 9:00am - 5:30pm
Saturday : 10:00am - 2:00pm
Hot Car Leasing - Lowest prices - When it's gone, it's gone.
Initial Disclosure Document
​
The Financial Conduct Authority (FCA) is the independent regulator of financial services. The Financial Conduct Authority require us to provide you with a document called an 'Initial Disclosure Document'. This document provides information about us, the products and services we provide, what we charge for our services, who regulates us, and what to do if you have a complaint.
​
Introduction
Terms of Business Agreement comes into force on the day you receive it from us and will remain in force until you are provided with revised terms.
Hot Car Leasing® is trading entity of Creative Client Services Limited who are authorised and regulated by the Financial Conduct Authority Registration number 719621.

The words "we", "us" and "I" (upper or lower case) refer to Creative Client Services Limited.

Prices are for information purposes only and do not constitute an offer by Creative Client Services Limited, which is capable of acceptance by you.

An order does not create a contract between you and Creative Client Services Limited or 'Hot Car Leasing,' to purchase, hire or lease a vehicle. The order will be between you (the client) and the leasing/finance company.

We give no advice on vehicles or insurance that may be best for you and prefer to let you make the decision to lease or not to lease a vehicle. The leasing company will normally have the right to cancel an agreement at any point until you have both signed up and agreed the final contract.
​
Regulation
We are authorised and regulated by the Financial Conduct Authority (FCA), number 719261. This can be verified by contacting The FCA, 25 The North Colonnade, Canary Wharf, London E14 5HS, telephone number 0800 111 6768, website www.fca.org.uk.
Our Service
From our website/email shots we will show different cars from a number of different leasing companies that you may want to lease. If you then pass on your details to us indicating that you would like to potentially lease a vehicle, then we will pass on your details to the leasing company. As part of this procedure extra checks such as, a credit check may be carried out on you. The leasing company will also send you an agreement which you will normally have to sign (unless they accept electronic signatures), agreeing to their terms and conditions before a contract exists between you and them.
We will also try and keep in contact with you as part of our Treating Customers Fairly Policy, notifying you of special offers, regulatory changes or other products that you may be interested in.
Treating Customers Fairly
We are committed to a policy of Treating Customers Fairly and place the interests of the customer at the heart of the firm's business strategy. Our commitments to you are:
To treat you as an individual and listen to you;

To act at all times with integrity;

To address your concerns in a sympathetic and understanding manner.
If you have any feedback, whether good or bad, let us know, as we value your views to help us shape the future of our company.
​
Data Protection and Confidentiality
Any personal data you provide will be treated as confidential and held securely. We will not pass your personal data to any other organisation unless it is necessary to do so to fulfil our obligations to fulfil your requirements or where required by any regulation or enactment, or with your consent. You have a right to request access to any personal data held by us by writing to Creative Client Services Limited.
Credit Referencing
In order to be able to offer a vehicle for leasing, the supplier of the vehicle or their finance company, as part of credit acceptance arrangements may carry out credit checks using external credit agencies. Such checks may appear on your credit file regardless of whether or not your application proceeds.
​
Fees and Remuneration
Booking Fee ‐ we normally charge a booking fee and this will be payable when you submit the proposal form to us. We will advise you of this as part of the booking process. If you fail the credit check or the vehicle is lost through no fault of your own, then we will refund this.

Initial Payment ‐ this is the initial payment you will need to pay the leasing company for the vehicle that you are leasing. Please check your final agreement with the leasing company for details on this.

Monthly Cost ‐ this is the monthly cost of the vehicle that you are leasing that you will pay to the leasing company each month during the duration of the lease. This normally starts from the second month. Please check your final agreement with the leasing company for details on this.

Procuration Fee ‐ occasionally the leasing company may pay us a small fee for completion of a lease.

Gap Insurance ‐ we do not currently offer Gap Insurance, but we will tell you what Gap Insurance is, and where you might find Gap Insurance. In the future, if and when we find several Gap Insurance providers then we may contact you about this type of product.

Cancellation Fee ‐ after successful finance checks have been conducted, we will send you a Vehicle Order Confirmation form for you to sign. Once you sign this document, we will place this order and at this point should you wish to cancel the order, you will be liable for a cancellation fee which you will have to pay as detailed in the Vehicle Order Confirmation. This fee normally starts from £500+vat / 3 months rental (whichever is the higher amount), but some leasing companies can charge in excess of £10,000 for a cancellation of a vehicle, as an unsold vehicle depreciates over time.

Other Fees ‐ there may be other fees that the Leasing company may charge you, this will be clearly explained in their final agreements/terms and conditions. We have listed a couple of these for your guidance.

Normally if you go over the contracted lease mileage then you may have to pay a excess mileage charge

If the vehicle that is returned at the end of the lease has damage beyond the conditions of fair wear and tear, then the leasing company will normally pass the cost of repair/damage onto you.

Please check the leasing companies agreements to see a full lists of their charges.
​
Complaints
If you have a complaint about any aspect of our service, please contact us by telephone or in writing to one of the following areas. We aim to answer all complaints within two business days after receipt.
By Phone : 01952 350000 (local rate)

By Post : Creative Client Services (HCL), Business and Technology Centre (SB211), Telford Campus, Priorslee, Telford, Shropshire TF2 9NT.
If you are a Consumer or a Commercial Client with a turnover of less than €2million and fewer than 10 staff and are dissatisfied with our final response to your complaint, or if the investigation is not concluded within eight weeks, you have the right to refer the matter to the Financial Ombudsman Service (FOS) whose jurisdiction extends to cover general insurance mediation and consumer credit activities. They may be
contacted at:
​
Postal Address:
Financial Ombudsman Services
Exchange Towers
Harbour Exchange Square
London
E14 9SR
​
Telephone number : 0800 023 4567
Email: Complaint.info@financial‐ombudsman.org.uk.
Please note that the Financial Ombudsman will not answer any complaints that have not come to us first. Please refer to our Terms and conditions on www.hotcarleasing.co.uk
​
Third Party Rights
Unless otherwise agreed between us in writing, no term of this Agreement is enforceable under the Contracts (Rights of Third Parties) Act 1999. All activities undertaken by us as outlined in this Agreement are provided by us for your exclusive use and all data, recommendations, proposals, reports and other services are for your sole use. You agree not to permit access by any third party to this information without our express written permission.
​
Governing Law
This agreement shall be governed by and construed in accordance with English law and the parties hereto agree to submit to the non‐exclusive jurisdiction of the English courts. Please also note that any Agreement, which sets out our terms of business with you, will be governed by and construed in accordance with the Law in UK.