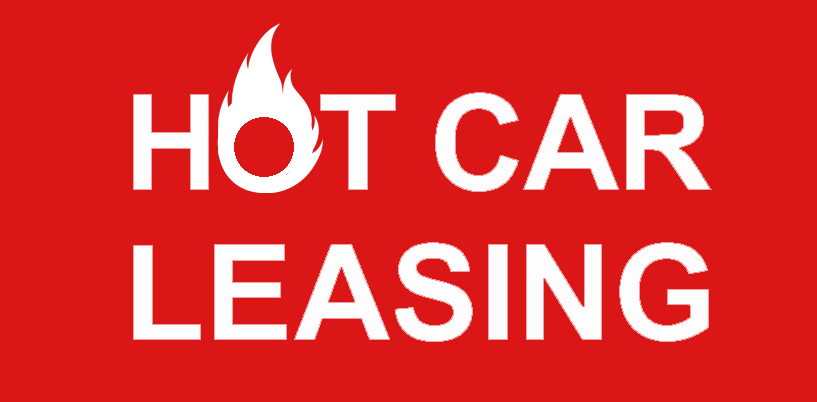 Monday - Friday : 9:00am - 5:30pm
Saturday : 10:00am - 2:00pm
Hot Car Leasing - Lowest prices - When it's gone, it's gone.
Privacy Policy
​
Our privacy policy explains how "Hot Car Leasing®" uses and protects any information that you provide to us when you use this website.
"Hot Car Leasing®" is committed to ensuring that your information and privacy is protected. Any information that we ask you for, by which you can be identified when using this website, will only be used in accordance with this privacy statement. "Hot Car Leasing®" may change this policy from time to time by updating this page. Please check this page from time to time to ensure that you are happy with any changes that may have been made since you last viewed this policy. This policy was last edited on: 04/01/2016.
What Data and Information Do We Collect?
Depending on what your information is required for, we may need a variety of details about you and includes but may not be restricted to the following:
Name;

Employment Information;

Residential Information such as current or previous addresses;

Contact Information : including email address and telephone number for example;

Demographic information such as Postcode;

As well as other information relevant to offers, special deals or promotions from time to time.

Why Do We Need the Information We Request?
We require this information to gain a firm or better understanding of your needs, which in turn allows us to provide you with a better service. Some of examples of why we need this information have been listed below:
Internal record keeping;

We may use the information to improve our existing products and services or to offer better products and services in the future.

Occasionally, we may send promotional emails about new products, special offers etc which we think we may be relevant or you might find interesting to the email address you provide.

On rare occasions, we may also use your information to contact you for market research purposes. This may be done via email, phone or traditional post.

We may also use the information to customise the website according to your interests and preferences.

Security
We have a high standard of policies and procedures to help ensure the security of your information. In order to prevent unauthorised access or disclosure, we have taken steps to implement suitable physical, electronic and managerial procedures to protect the information we collect online.
​
Our Use of Cookies
A cookie is a small file which asks permission to be placed on your computer's hard drive. If you agree, the file is added and the cookie then helps analyse web traffic and their behaviour or it can let you know when you visit a particular site. Cookies are versatile and can allow web applications and websites respond to you as an individual and show you things that are of more relevance to you. The web application can tailor its operations to your needs, likes and dislikes by gathering and remembering information about your preferences.
​
We may use cookies to identify which pages are being used and when. This helps us analyse data about webpage traffic and improve our website in order to tailor it to customer needs and preferences. For example, if we know many of our visitors prefer viewing our website on the phone, we can tailor the website to be more mobile friendly and in doing so, provide you with a more suitable viewing experience. We only use this information for statistical analysis purposes.
​
In summary, cookies helps us provide you a more tailored experience, by monitoring the pages you do and do not use, we can try and make sure you only see the things that are relevant to you in a way that is best displayed for you.
​
You do not have to accept a website's use of cookies, but sometimes, by declining a cookie, the website may not be able to give you best experience that is available.
​
External Websites With Reference to Hot Car Leasing®
On some pages of our website, there may be links to other, external locations, such as our Facebook page or Google Reviews. Even though the Facebook page for Hot Car Leasing® is managed by us, we do not have control of Facebook in general and cannot be held responsible for their actions. In such instances, we cannot be held responsible for the protection and privacy of the information you provide whilst on websites such as this. As with any website or webpage, you should always exercise caution and take due care to review the website's privacy policies before exploring further or divulging personal information.
​
Controlling Your Personal Information
You do have some control over the use of your personal information in the following ways:
when filling in a form on the website, there may be a box to sign up for our newsletter or to be considered for relevant products or services. By ticking/unticking the appropriate box, this will ensure that you will/will not be considered for such products or services.
If you have previously provided your personal information for direct marketing purposes, you can unsubscribe at any time by emailing us at sales@hotcarleasing.co.uk or by clicking the "Unsubscribe" link in one of our emails.

We will not sell, distribute or lease your personal information to third parties unless we have your permission or are required by law. We may use your personal information to send you promotional information about third parties which we think you may find interesting if you tell us that you wish for this to happen.
​
You can request details of personal information which we hold about you under the Data Protection Act 1998. A small fee may be payable. If you would like a copy of the information held on you, please email sales@hotcarleasing.co.uk or write to Hot Car Leasing ®, Creative Client Services Ltd, Countrywide House, Knights Way, Battlefield Enterprise Park, Shrewsbury, SY1 3AB.
​
If you believe that any or all of the information we are holding on you may be incorrect or incomplete, then please write to us or email us as soon as possible, using the contact details mentioned above and we will correct any inaccuracy as quickly and conveniently as possible.