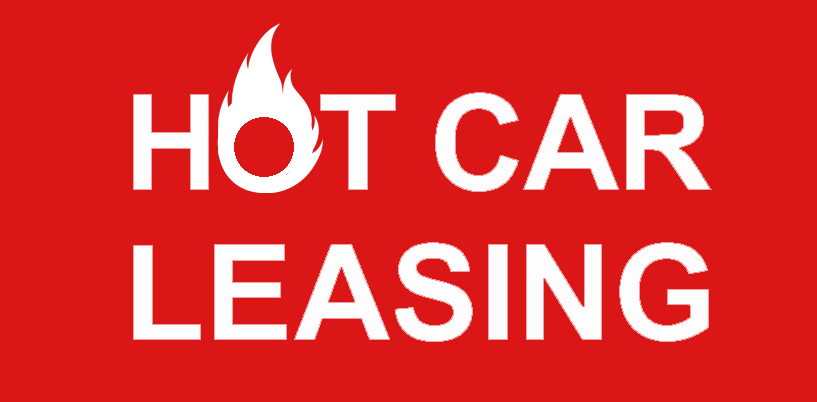 Monday - Friday : 9:00am - 5:30pm
Saturday : 10:00am - 2:00pm
Hot Car Leasing - Lowest prices - When it's gone, it's gone.
Term and Conditions
Vehicle Leasing Details
Vehicle details and specifications displayed on this website should normally match the pictures and the deal that we are promoting. However, errors can and do sometimes occur, therefore, please check with the vehicle manufacturer for clarification, and also check that the final lease offer matches your requirements and the deal you want. We cannot and do not accept any liability for any errors or inaccurate information on this website or any other promotion/marketing material. For the avoidance of doubt, Creative Client Services Limited, trading as 'Hot Car Leasing', will not be liable for any loss or damage arising, in contract, tort or otherwise, directly or indirectly from the use of or reliance upon any information, contained on the Website, nor products or services provided by third parties (whether individuals or business corporations) featured on the website.
On submitting your proposal, we will charge a booking fee if you successfully pass credit checks. The amount required will be stated when you submit your proposal form.
​
Once you have passed the proposal stage, we will send you a Vehicle Order Confirmation form which you will need to physically sign and date by traditional methods or electronically. Once you have signed this document, you will also normally, be required to pay a cancellation fee if you decide you no longer wish to proceed at this stage. This fee will be stated clearly on the Vehicle Order Confirmation. This is normally 3 month's rental or £500 plus taxes (whichever is higher). On some occasions, this may be much higher than this, i.e. in the case of special orders.
​
Normally, prior to receiving your vehicle, an initial rental will be required. Subsequent cancellation of order will result in the loss of any monies paid, subject to the discretion of Creative Client Services Limited. Additional charges to the original fees stated on our proposal forms, which you may have to pay to the finance company, may include:
​
Excess Mileage - certain finance agreements have an excess mileage charge, normally per mile over the term of the agreed stated mileage. Please refer to your contract for full details on excess mileage charges and how this cost may affect you.
Up Keep Of The Car - all finance agreements normally have a fair wear and tear policy and any damage at the end of the agreement will normally be chargeable. Please see the full details on the final agreement between you and the leasing company.
Credit Cards - credit card payments incur an additional 2% surcharge.

Other Additional Fees - there may be additional fees that the leasing company will apply, please read the terms of the leasing agreement that you will/may make with the leasing company.
As part of the proposal stage a credit check may be carried on your credentials. This may leave a search record on your credit history for a short duration. This search should not affect your credit history, but it may show up in the short term to other companies that carry out a credit search on you.
Important : Please always check the final lease agreement before signing, making sure that the details are correct as this agreement is binding between you and the leasing company. Therefore, if anything is inaccurate, missing or incorrect please tell us/the leasing company immediately so that we can try and resolve any discrepancies.
​
About Us​
This website is operated by Hot Car Leasing®; Hot Car Leasing is a trademark of Creative Client Services Ltd. Creative Client Services Limited are authorised and regulated by the FCA – FCA registration Number is 719621. Our company registration number is 09801829.
​
Other Conditions
​
We reserve the right to make changes to the terms and conditions from time to time.

The words "we", "us" and "I" refer to Creative Client Services

We give you permission to use the website for browsing and car hire (contract hire) purposes only. No permission is given to use or copy any feature of the website including source code, graphics, cars and/or documents.

Prices on the web site are for information purposes only and do not constitute an offer by Creative Client Services Limited, which is capable of acceptance by you.

An order does not create a contract between you and Creative Client Services Limited or 'Hot Car Leasing,' to purchase, hire or lease a vehicle. The order will be between you (the client) and the leasing/finance company. We also give no advice on which vehicle may be best for you and prefer to let you make the decision to lease or not to lease a vehicle. The leasing company will normally have the right to cancel an agreement at any point until you have both signed up and agreed the final contract.